a partire da 485€
Excellent 4.8
(37)
Teaching Music to Kids
139€ tariffe settimanali
·
3 - 24 weeks
·
Età 18 - 50+
---
Verificato da Volunteer World
Tasso di risposta molto alto
---
139€ tariffe settimanali
·
3 - 24 weeks
·
Età 18 - 50+
·
Tasso di risposta molto alto
---
Punti Salienti
Teach music to kids from underprivileged areas and different backgrounds
Give a contribution in educating to music, a subject neglected in italian schools
Meet other volunteers from all over the world
Benefit from the guidance of the local team regarding the planning of your free time
Discover the Italian culture with all its history, art, cuisine and natural beauty
---
Particolarmente adatto per
Età 18+
Singoli
Coppie
Famiglie
Gruppi
50+
---
Sul programma
A music education project which involves 60 kids aged from 4 to 16 years. The main purpose is to facilitate social integration through learning and playing music together
International Napoli Network (INN) is a cooperative that partners with local public schools and NGOs to provides resources that support health and welfare, environmental conservation, education. Volunteers and interns are placed with partner NGOs and we support you and our partners during your ...
---
Giornata tipica
After the initial orientation, you will have usually an afternoon shift at your placement and will work for approximately 3 hours per day. Please note that start times and daily workload depends on the project that you are participating on - some activities run in the afternoon and volunteers on ...
---
Attività del tempo libero
Volunteers have the weekends free. Italy is universally recognised for its history, art, culture, cuisine and natural beauty, so there is absolutely no shortage of things to see and do while in Naples or further afield in Italy! Naples has many UNESCO World Heritage sites and volunteers can fill ...
---
Dettagli all'arrivo
This program is not available during July and August and during Christmas time (December 20th - January 6th).
When the program is open we suggest volunteers to join the program on mondays. Volunteers who can't join the program in those days are still accepted.
Disponibilità
gen
feb
mar
apr
mag
giu
lug
ago
set
ott
nov
dic
---
Tariffe del programma
3 settimane (soggiorno min.)
485€
24 settimane (soggiorno max.)
2.800€
Tariffe medie
139€/settimana
---
Incontra il tuo ospite
Excellent 4.8
(37 recensioni)
Agenzia - founded in 2015
Verificato da Volunteer World
Tasso di risposta molto alto
Ospitato da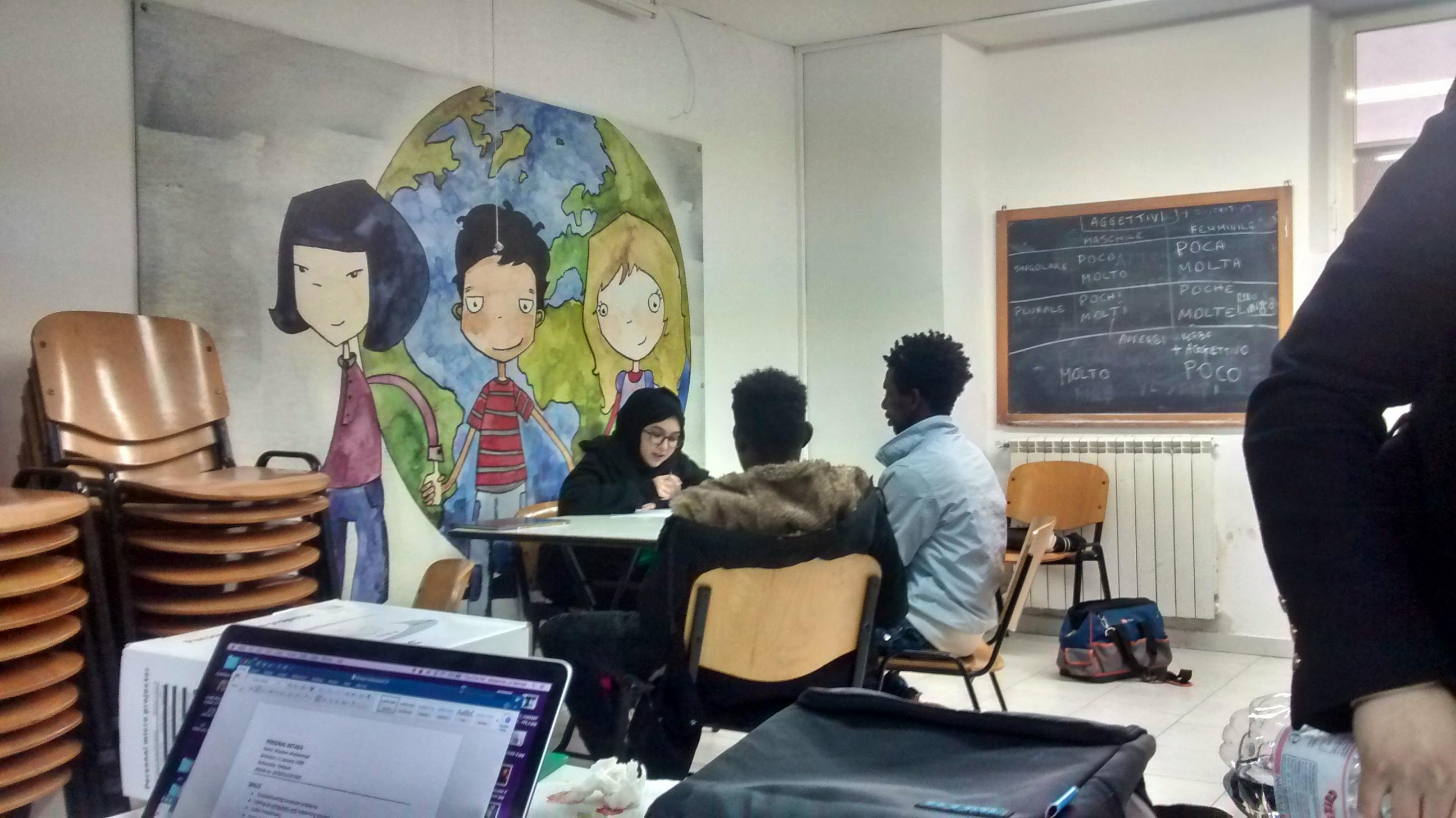 Sara
Spoken languages: English, Italian, Spanish
Sul progetto
International Napoli Network aims to create a breeding ground for innovation combining the energy of local communities, social entrepreneurs and international volunteers.
---
37 recensioni · 4.8
Soraya Kebbouche
5
2015 at Teaching Music to Kids
Now my second home❤ See ya soon bella Napoli! ...
Jennifer Hall
4.8
2023 at Public Schools English Teacher
I felt fully supported and welcomed. It was an amazing experience. At 63 years old I wasn't sure if the students would be OK with me. But they loved me and I felt I really made a difference and inspired them. I stayed at the INN hostel with young people and found it a great shared experience. So no ...
Lara Beck
5
My time in Naples can only be described as a wonderful, one-of-a-kind experience ! The accommodation provided by INN allowed me to share experiences and to explore the city (there's much to see and to try) with the other international volunteers, and I was always surrounded by open-minded, ...
jon portera
5
We were able to help prepare lunch for a group of people, seven in all, who were permanent residents of the shelter. We also were able to distribute donations for the evening residents for their lunches, and helped prepare foodstuffs for the evening meals. We cleaned the kitchen itself as a deep ...
Claire Mercier
5
2023 at Assistant in a Dog Shelter
At first, not being young anymore, I didn't know what to expect. INN's team made me feel good from the very beginning. I have felt fully welcomed. Thank you so much Ivan and the team for everything, your efficiency, your advices and support, your ability to connect people with other volunteers. I ...
judith nicol
3.6
2023 at Public Schools English Teacher
Support English teachers with all classes studying this subject. This involved working with small groups doing grammar and comprehension activities as well as working with whole class to improve pronunciation. Occasionally led conversations with small groups on topics related to curriculum. ..
---
Posizione
---
Potreste essere interessati anche a