ASVO is a non-governmental and nonprofit organization who protects and conserves Costa Rica´s natural resources.
"How can we achieve that our society actively participates in the process of conservation?"
This was the question that a group of Costa Ricans asked 25 years ago, when they wanted to collaborate voluntarily with the Simon Bolivar National Zoo and in various protected areas. This is how we started.
ASVO, more than 25 years committed to the environment
ASVO (Association of Volunteers for service in protected areas) has been active in Conservation in national Parks, beaches and communities of Costa Rica. We are a non-governmental organization (NGO) self-managed and nonprofit. We act as a bridge between civil society and Costa Ricas natural areas , allowing more and more people to get involved responsibly in the conservation of our national patrimony, - natural and cultural. 
We work in synergy with national and foreign volunteers, local communities, schools, colleges, national and international universities, government agencies, private companies and other environmental organizations. We develop our volunteer programs in 28 different areas of the country and about 2300 volunteers from around the world each year enable our efforts for conservation.
WHAT WE DO? - this is what we love in ASVO
Active conservation in Protected Areas, beaches and rural communities of Costa Rica, promoting an environmental volunteer with a social conscience. 
We work as a bridge between civil society and areas of nature, with the objective that more and more people can get involved in a responsible and voluntary way, in the conservation of our natural and cultural patrimony. Our organization is an open space for you to act now, for conservation and development of Protected wildlife areas, for the benefit of us, and our future generations.  
We have an agreement of co-operation with the National System of Conservation Areas (SINAC), which permits us to support the state through our volunteer program in around 20 different areas of the country and around 2300 volunteers – both Costa Rican and international volunteers from all over the world who make our conservation efforts possible every year 
We work in three strategic areas:
Conservation

Investigation

Education

If you would like to be a part of the solution to environmental problems, join our program , and help voluntarily to make Costa Rica a better country.
HOW CAN I HELP? - You can be part of this
Sometimes you may be asked : How can I collaborate meaningfully in an environmental cause ? How can I invest my time and money so that the results of these actions can actually see on the conservation of natural resources? 
Having a healthy environment for ourselves and future generations is a responsibility of all, and this requires sensitized persons concerned to protect and conserve the environment and mainly proactive individuals who want to be agents of change and an example for society. 
ASVO gives you the option to actively help by releasing baby sea turtles , collecting turtle eggs to protect them in our nursery , doing patrols with protected wildlife rangers in different areas of the country , prevent and control forest fires scientific research and do all this and more can be done through various actions.
VOLUNTEER PROGRAMS
We offer environmental volunteer programs with a social commitment, regardless of age, gender, religion, nationality or profession, in control and protection activities of Protected Areas; research and conservation of Sea Turtles; awareness and environmental education, and the fight against forest fires.
Every year, around 2300 National and International Volunteers participate in ASVO programs in parks and protected areas in general, beaches, forests optimizing conservation efforts in Costa Rica. 
If you are a student or professional, you can perform you academic research requirements or doctoral thesis in our projects. The programs are also open for community work. Our Sea Turtle Conservation projects receive interns (students or professionals) interested in investing their time and specializing in sea turtle conservation.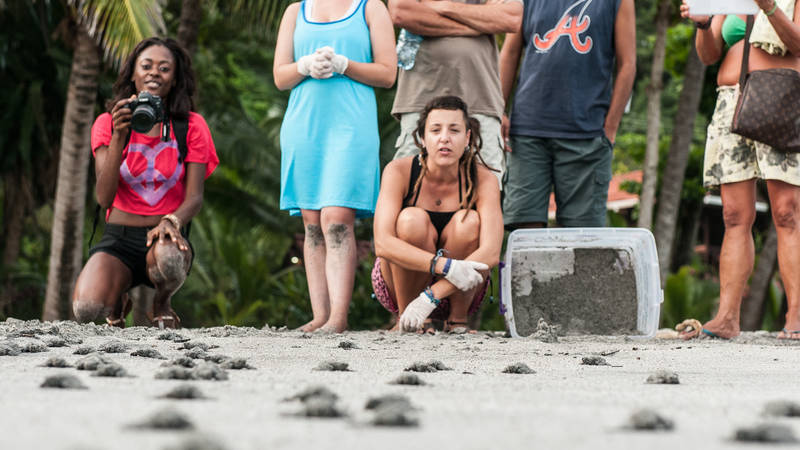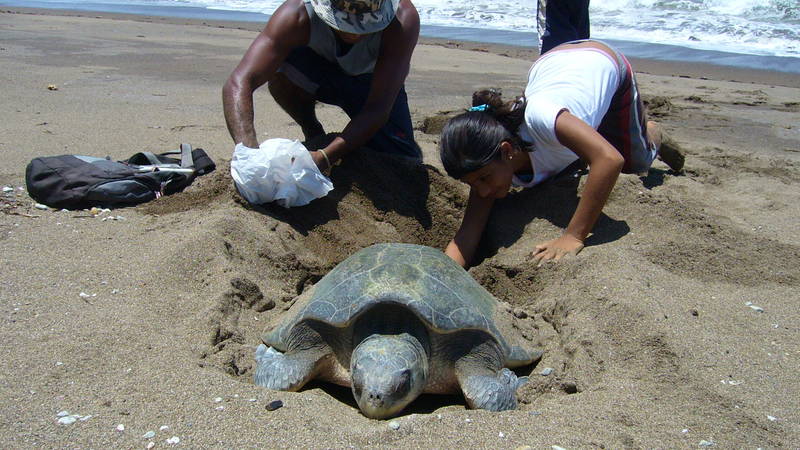 ASVO wants to achieve a self-sufficient growth within the organization, capable of subsidizing its own projects. To participate in conservation initiatives through the development of collaborators and strategic alliances.
ASVO Mission
The management of National and International volunteer support that contributes to the active conservation and development of initiatives to preserve natural resources, through the effective involvement of society. 
ASVO Vision
To achieve an autonomous and self-sufficient growth, and being recognized for the labor of subsidizing our own projects. To participate in conservation initiatives through the integral development of collaborators and strategic alliances. 
Principles and Corporate values
Efficiency: Capable of prudent judgment, with a base in principles and basic values such as honesty, integrity, order, austerity, and transparence.
Service: an attitude of availability and generosity towards whomever is engaged in activities with us, or requires our services, collaboration or commitment.
Quality: Seek perfection where possible, in our service and in our labour ith basis in the clear idea that it is possible to achieve by eliminating as much as possible defects and flaws.
Pro-activity: facing the future from a positive and active viewpoint, relying on our personal inner strength. Not allowing external circumstances to dominate situations, and being able to anticipate change.
Commitment: Fulfilling our promises, pacts and obligations of professional performance in agreement with principles and values such as consistence , discipline, excellence, credibility and solidarity.
In 2001 , ASVO was nominated for the Youth Volunteer Award, granted by the Ministry of Youth, Culture and Sports, the National Movement for Youth, and the National bank.

In 2005 the Government declared ASVO in the public interest. We train and educate to change environmental behaviors and work to promote cultural relations. We create social awareness in communities.
Pursued Sustainable Development Goals
ASVO offers volunteer opportunities in
The main focus of ASVO is on
NPO Status
Yes, registered non-profit organisation
Foundation Year
1989
Contact Person
Thomas Badilla