Here at Aventura Doma Natura we share our passion and love for horses and natural horsemanship. Come to enjoy, learn and develop.
Aventura Doma Natura is a family run project and volunteers are completly involved in everything. Our volunteers recieve natural horsemanship lessons and a spanisch course in order to activly help in the training of the horses and the teaching (weather in the school or riding lessons).

Also recieve food and accomandation on site, tour to local activities, trail rides and a project horse to play with.  Aventura Doma Natura is a very small project that really tries to change something here in the area but also run courses in the whole country. Spread the word to create a better world for our beloved horses and the people around them.

Aventura Doma Natura is operated at the Finca Soley, a beautiful Guestfarm and Costa Rica's best kept secret. Enjoy seeing and hearing horses neighing outside my balcony doors, watching the volcano smoke early in the morning, cooking over a beautiful fire pit, while feeding our pet monkey.
LEARN NATURAL HORSEMANSHIP
Natural horsemanship, colloquially known as horse whispering, is a collective term for a variety of horse training techniques & principles of developing a rapport with horses, using methods said to derived from observation of the natural behavior of domestic horses in a herd and rejecting abusive training methods.
At Aventura Doma Natura you will:
learn the essential communication with horses on the ground




Start to understand what horses are telling You!




Learn to play with them in a understable Language




Become safe & smart around horses in the field and barn




Learn about your Horse's unique character

 




Learn to use psychology depending on horse-character 




Improve your drive & respect level
All you need to know about the Courses Aventura Doma Natural offers
We refine our Communication skills on the rope and in liberty.




We built a loving friendship & become creative withour games.




We improve our riding communication skills & test our relationship by starting to ride brideless

We built up our skills on the rope and start to work on our draw system 




We will apply what we have learnt on the ground into the saddle




Learn to ride using Breathing & Engery techniques




Learn about principles of Natural Horsemanship




Discussions about various horsemanships from different Nations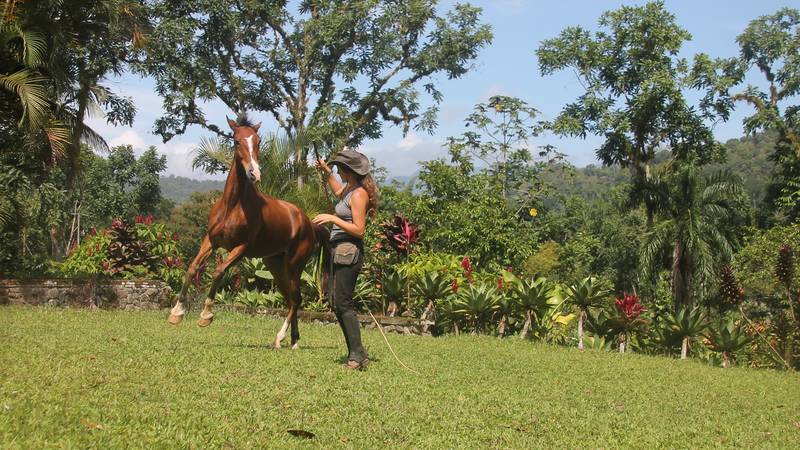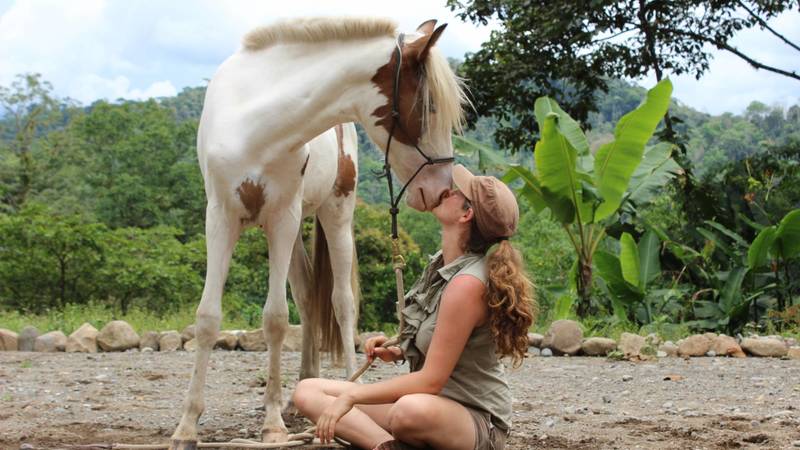 Aventura Doma Natura mission is to teach natural horsemanship lessons to the locals. Therefore we go to the surrounding schools to advertise our lessons and spread the word. We organize events at our farm to demonstrate and explain Natural Horsemanship.
In addition to riding lessons, we are helping with the English lessons in our small village school. It is important to advertise to the surrounding schools, as well as the organization of the lessons and the preparation of teaching material.
Pursued Sustainable Development Goals
Aventura Doma Natural offers volunteer opportunities in
The main focus of Aventura Doma Natural is on
Foundation Year
2014
Contact Person
isa Schwichtenberg