DAKTARI Bush School
Our mission is to inspire, develop and educate underprivileged children to care for their environment through the medium of a wildlife orphanage.
DAKTARI is a registered non-profit organisation located in the Limpopo Province, close to the town of Hoedspruit. Every Monday we welcome a new group of 8 to 10 local underprivileged children for a week and give them the opportunity to learn and become passionate about wildlife and conservation.

Our goal is to enable today's local underprivileged children to eventually be able to secure good employment in nature reserves, thereby improving their future quality of life.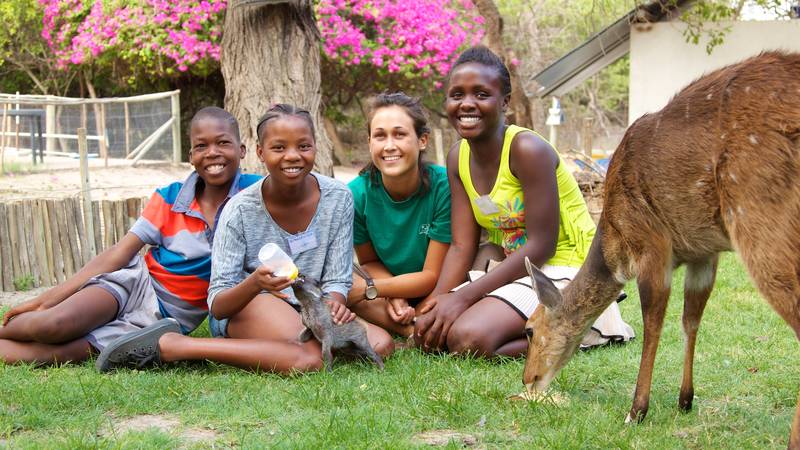 The social impact of the DAKTARI project aims to reach two main levels. For one, through an educational program aimed to reinforce and expand the knowledge of the children, we aim to provide guidance for the future decisions they will make with regards to their job choice. Moreover, the environmental education provided aims to make a direct impact on their community through raising awareness about issues such as pollution and poaching.

Pursued Sustainable Development Goals
DAKTARI Bush School offers volunteer opportunities in
The main focus of DAKTARI Bush School is on
NPO Status
Yes, registered non-profit organisation
Foundation Year
2002
Contact Person
Erica Spykerman