Garden of Hope Foundation
We provide Leadership development and entrepreneurship training to students who cannot afford to go to school in marginalized Kenya communities.
Garden of Hope Foundation was started in 2013 to respond to the needs of students who face problems when going to school. We mainly work in communities that have difficult access to resources and information.Communities llike Kibera slums in Nairobi Kenya, the maasai in Samburu
Our Mission is to build sustainable communities through developing leaders among the youth in marginalized environments. Our goals: provide education to all the students in marginalized communities, see that none will be discriminated based on religion, sex and special needs, all will be empowered to be agents of change in the society, reduce the number of school dropouts .Garden of hope foundation focus mainly with students who have experienced challenges in accessing resources, information and do not get equal opportunities in the society based on their background. They are either victim of rape, FGM, some are orphans, and others have been forced in early marriage. Some the activities include:Leadership Training, school mentorship Program, Menstrual Hygiene (Donation of sanitary towels to girls who cannot afford) and soccer tournament for boys and girls.These activities are meant to encourage them.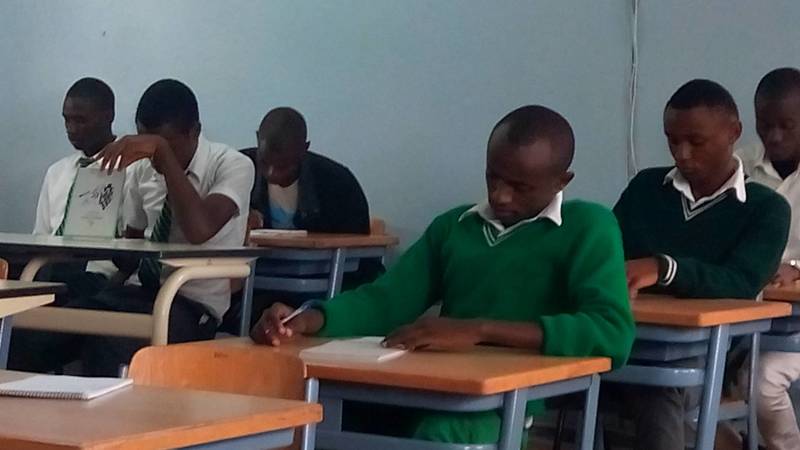 Over the last 3 years we have seen the level of poverty reduce among the students we have worked with, they are able to finish school and start their won businesses, they are also fully engaged in their communities and are agents of change, equal distribution of resources and information among them, they can share and provide work opportunities.They fully understand their rights in the society and Proper management of skills and talents among them. We hope do more through volunteers like you.

Pursued Sustainable Development Goals
Garden of Hope Foundation offers volunteer opportunities in
The main focus of Garden of Hope Foundation is on
NPO Status
Yes, registered non-profit organisation
Foundation Year
2013
Contact Person
Victor Odhiambo