Large Marine Vertebrates Project
The devil rays fisheries project in Jagna, Bohol runs from November to June. This project monitors fisheries in order to assess local ray populations.
The Large Marine Vertebrates Research Institute Philippines ("LAMAVE Research Institute") is a non-stock non-profit company registered in the Philippines. The LAMAVE Research Institute was founded in 2014 by the Filipino members of the research team to develop social responsibility and build local capacity. The LAMAVE Research Institute collaborates with local and national authorities and works in cooperation with communities to ensure our continued conservation work in the Philippines.
Our team, composed of local & international researchers and volunteers, work throughout the country, collecting scientific data while training the next generation of conservationists and raising awareness about the marine environment.

Our staff has varied backgrounds, from veterinary medicine, to marine science, statistics, graphic arts, and law, but we all share a passion for the ocean in any of its form.
The Philippines are considered as the center of the coral triangle, hosting one of the highest marine biodiversity in the world. The Bohol Sea has been the center of a devil rays fishery. The fishery represent an incredible opportunity to collect information that are fundamental for the conservation of the species at national and international level. Understanding the life-history and reproductive parameters of these species in the Philippines through fishery monitoring is the main goal for this project, while its are still poorly known, although these parameters are necessary to assess the sustainability of the fishery for this species worldwide.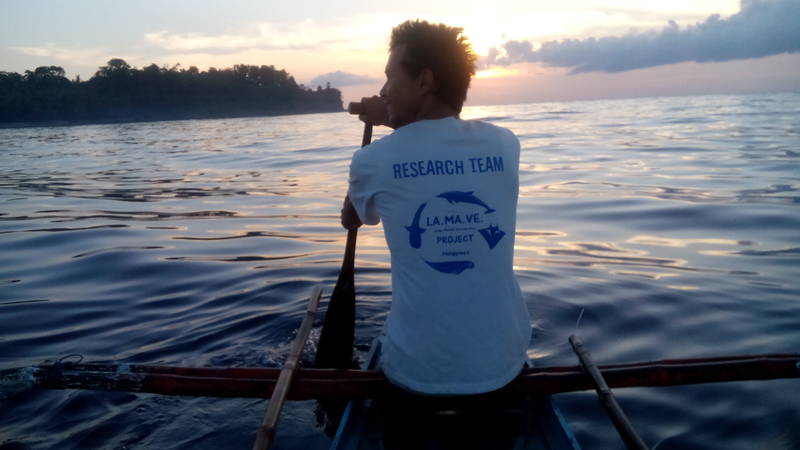 Our primary objective is the conservation of marine biodiversity in the Philippines. To achieve this we take a multidisciplinary approach, conducting cutting-edge scientific research and engaging local communities in the protection of charismatic marine megafauna. These are used both as umbrella species for habitat protection, and as indicators of the environment's health. Our main strength is the plasticity and rapid adaptive management of our resources and the dedication of our team. We are able to focus quickly on emerging issues and prioritize the mitigation of urgent threats, which enables us to maximize the conservation output of our work.

Pursued Sustainable Development Goals
Large Marine Vertebrates Project offers volunteer opportunities in
The main focus of Large Marine Vertebrates Project is on
NPO Status
Yes, registered non-profit organisation
Foundation Year
2014
Contact Person
Joshua Rambahiniarison