LEO Africa is a wildlife monitoring and conservation volunteer programme based in Limpopo, South Africa. Come join us and live a truly African experience!
Limpopo Eco Operations (LEO) Africa, is based in a spectacular private concession in the Marakele National Park in the Limpopo Province of South Africa. The park is heart of the Waterberg Mountains.
Ecotourism in South Africa is on a steady rise and many landowners are rehabilitating farmland into wildlife and nature reserves. However, LEO Africa isn't based on ecotourism, and creating and sustaining an ecosystem, especially one with so many habitats, requires an enormous amount of knowledge and painstaking research. And that's where we come in: the LEO Africa project began in 2004 as a management research programme to assist reserve management to re-establish their land as a prime wilderness area.

Leo Africa's experienced reserve managers and conservationists have years of field experience. The work we do links ecology with the practical aspects of running of a nature reserve, providing a rewarding and educational wildlife volunteer experience. Further, Leo Africa's conservation efforts are not only based on animals, but also on their environment, promoting and using green energy and material recycling.
Volunteer Programs
LEO Africa conservation volunteer programmes provide valuable research services for this reserve. The information is used to maintain a healthy ecosystem and restore this land to something resembling its former state of wilderness before Man initially intervened. The information is obtained through an intensive predator and wildlife monitoring programme, which offers you, the volunteer, an opportunity to learn about and contribute to conservation in one of the most diverse wildlife reserves in South Africa.
Reserve management in South Africa is a complex and evolving subject in South Africa. It involves everything from ecology to road maintenance, from species reintroduction to alien plant removal. It also includes more difficult and emotionally-charged issues such as animal relocation. One of LEO's goals is to expose volunteers to the complicated subject of conservation in the 21st century.
The aim of the LEO Africa research project is to provide park wardens and ecologists with detailed information about wildlife within the Marataba section of the Marakele National Park as well as contributing with some active conservation work to keep a balanced eco-system. The information gained is used to produce reports for the park managers to be able to evaluate the impact of the animals and to maintain balanced, stable, and sustainable ecosystems.
LEO Africa's volunteer wildlife monitoring and conservation programme records and monitors the movements, behaviour, numbers, kills, and interactions of the Big 5 and hyenas. This research will play a vital role in the management of park section and possibly the data analysed could be used to compare these eco-systems with other conservation areas throughout South Africa.
Where are we?
LEO Africa is located in the Marataba Section of the Marakele National Park, in the heart of the Waterberg Mountains, as its Tswana name suggests, has become a 'place of sanctuary' for an impressive variety of wildlife due to its location in the transitional zone between the dry western and moister eastern regions of South Africa.
Contrasting majestic mountain landscapes, grass-clad hills and deep valleys characterize the park. Rare finds of yellowwood and cedar trees, five metre high cycads and tree ferns, are some of the plant species found here. All the large game species from elephant and rhino to the big cats as well as an amazing variety of birds including what's probably the largest colony of endangered Cape vultures (more than 800 breeding pairs) in the world, have settled here.
Marataba is a malaria-free 23000 hectare section within the Marakele National Park. Just four hours from Johannesburg, this is a sanctuary where busy people can find themselves again by connecting with nature. Marataba is just 3.5 hours drive from Johannesburg at the foothills of the Waterberg Mountains, and is not situated in a Malaria risk area.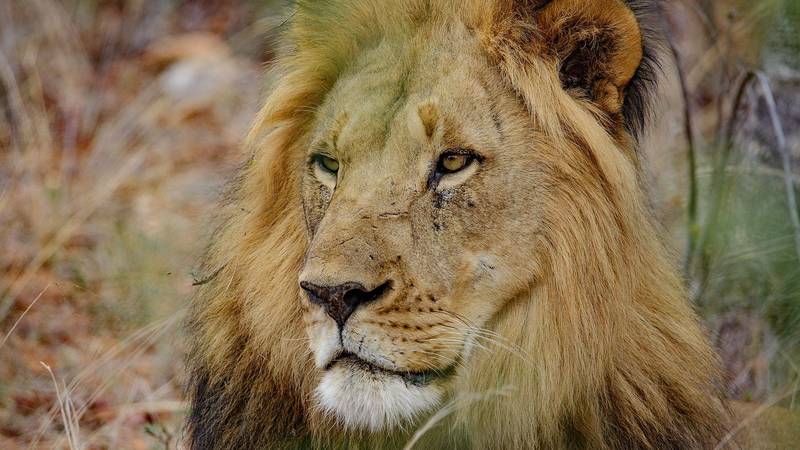 LEO Africa is a wildlife monitoring and conservation volunteer project located on the Marataba Section of the Marakele National Park. Our mission is to help and provide the Park Section Management with relevant information about key species on the park, such as lion, elephant, and black and white rhino, as well as help with park conservation and veterinary operations. We are the only monitoring facility of the park making our work vital for the management of the Park Section.
Fight against rhino poaching

LEO Africa is very active in the fight against rhino poaching.We try our best to improve the living condition of the anti-poaching(AP)teams operating on the reserve so that they can better perform on the field. We have been raising a lot of donations from our volunteers/sponsors that we give to the AP for themselves and their families. Leo Africa's aim is to educate volunteers and local communities on topics such as conservation/reserve management/rhino poaching.
Conservation
Our conservation efforts are not only based on animals, but also on their environment, promoting and using green energy and material recycling.
Solar panels: currently LEO Africa is using solar panels to produce adequate energy and electricity for the LEO office and workshop. Our plan for the future is to install a more efficient solar panel system in order to run the staff accommodation and part of the volunteer house with green energy.
Water usage: the LEO Africa Team is trying to educate all the volunteers about the importance of water as a non-renewable resource and as a consequence not to waste it. We encourage people to take short showers, to wash the dishes by filling the sink with water (no running water), to close the tap while brushing teeth, and to use the washing machine only with a full load of washing.
Plastic usage: We are aware that in our society plastic is used a lot, but we could all try to reduce its usage by paying attention to the items we buy and their packaging. Plastic has really harmful consequences on wildlife and ecosystems. LEO Africa tries to be very careful about plastic consumption.
Bottled Tree Project
At LEO Africa, we really care about the planet and its fauna and flora. That's why we thought to launch a project: the LEO AFRICA Bottled Tree Project. For every plastic bottle used, we will plant an indigenous tree seed in it, to create a big nursery and once the trees will have reached a good size, we will sell them to nurseries (the money earned will be put in the fund for anti-poaching/monitoring efforts), plant them in gardens, roads or whenever people or reserves would require them.
Pursued Sustainable Development Goals
LEO Africa offers volunteer opportunities in
The main focus of LEO Africa is on
Foundation Year
2005
Contact Person
Sabrina Colombo