Lilongwe Wildlife Trust was set up in 2007 to help protect the wildlife & habitats of Malawi.
About Lilongwe Wildlife Trust
Malawi is one of the poorest countries in the world and has one of the fastest growing populations in Africa, placing natural resources under immense pressure. Wildlife crimes – such as the illegal ivory, bush-meat, pet and charcoal trades – impact both wild animal welfare as well as species conservation in Malawi, and also stand as one of the greatest threats to wildlife survival worldwide. Lilongwe Wildlife Trust is dedicated to protecting Malawi's wildlife and its habitats. 
Our story started in 2008 when our first project, the Wildlife Centre, opened as a sanctuary for animals rescued by the Government, primarily from illegal wildlife trades, and also as the country's largest conservation education facility. Whilst the Wildlife Centre remains a flagship project, our NGO has evolved and we started to work nationally from 2013. 
There are just under 200 animals currently in residence, including birds, reptiles, carnivores, primates and antelope. Many were rescued as orphans and victims of the illegal pet and bushmeat trade. Others have sustained injuries ranging from being caught in snares, hit by cars or stoned. 
As habitats are disappearing, wild animals are losing their homes and human-wildlife conflict is increasing. Lilongwe Wildlife Trust offer a lifeline to these wild animals in distress, saving the lives of individual animals and wherever possible releasing them back in the wild where they belong. Those that can't be released live in large natural enclosures where they can roam freely.
Thanks to our vet clinic, orphan care centre and experienced animal care team supported by volunteers we can handle the majority of intakes on site. Our Wildlife Emergency Response Unit is also available for cases around the country that require attention, such as elephants or rhino.
Rescue & Rehabilitation
Lilongwe Wildlife Centre has built up a reputation for having some of the highest welfare standards of any sanctuary in Africa, shown through the accreditations it has received. The majority of our residents have been rescued within Malawi, but we have also provided sanctuary to some animals that have been rescued from captivity and abuse in other countries like our lions, Simba and Bella.
Thanks to our state-of-the-art vet clinic, orphan care centre and experienced animal care team supported by
volunteers, the majority of rescue callouts can be managed on site.  LWT's Wildlife Emergency Response Unit is on hand for other cases that need treatment in-situ, especially for large animals like elephant and rhino.
We make every effort to return rescued animals back into the wild where they belong – read more about our rehabilitation programme here.  For those that can never be released, we offer the best quality of life possible in large, natural enclosures where they can roam freely.
Environmental Education
We welcome over 25,000 school children through Lilongwe Wildlife Centre's gates every year who participate in our environmental education programmes. 
Responsible Tourism 
Lilongwe Wildlife Centre is located right in the heart of the capital city within a beautiful wildlife reserve, and we aim to offer the tens of thousands who visit us each year an enjoyable outing, at the same time inspiring a passion for wildlife and a desire to protect it.  We have won awards for our commitments to responsible tourism, an ethos which we have adopted throughout our operations.
Investment into our visitor facilities – such as the bar, café, gift shop, amphitheatre, playground, gardens and walking trails – have all helped to drive visitation, and all of the revenue generated as a result goes back into feeding and caring for the rescued animals at the sanctuary. We also operate a tiered entry fee scheme so that those on a lower income can visit us – the majority of Malawians can't afford to visit wildlife in their own national parks.
What's more, the existence of such a visible and popular tourist attraction within prime urban development territory has undoubtedly contributed to the protection of this beautiful 180 hectare wildlife reserve, one of the last examples of acacia combretum woodland in the region and itself an important area of urban biodiversity that is home to abundant wildlife.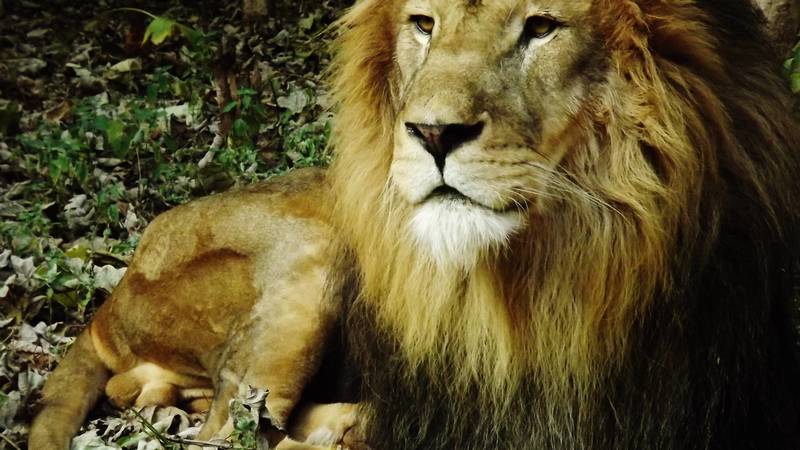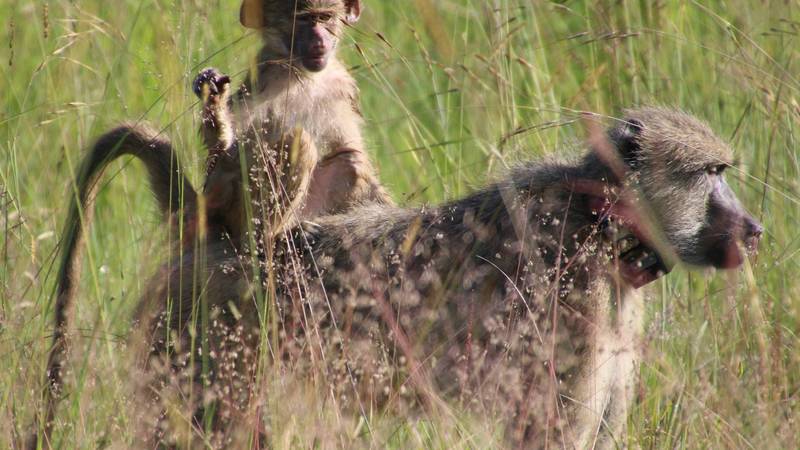 Over 30,000 school children are participating in the Lilongwe Wildlife Trust education programmes, and we are empowering communities through our sustainable livelihoods outreach programmes. We are furthering the cause of wildlife science and conservation through our research programmes, we have been appointed as the lead organisation for the country's illegal wildlife trade assessment feeding into an international task force and we're raising the profile of Malawi's wildlife.
OUR IMPACT IN NUMBERS – 2015
35,000+ children engaged in our environmental education programmes – Malawi's largest
250+ wild animals rescued and cared for by the Wildlife Centre
31 further callouts to national parks for our Wildlife Emergency Response Unit
1 in 4 rescued animals released back into the wild through applied conservation research projects
2 Presidential events and 57 press articles
200 hectares of nationally rare forest protected from urban encroachment
10,000 trees planted in local communities
57 arrests for ivory trafficking including the confiscation of over 500kg of illicit ivory
ACCREDITATIONS
LWT: CONGOMA (Council of Non-Gov'tl Organisations, Malawi). International Union for the Conservation of Nature (IUCN), Species Survival Network, Conservation Council for Malawi Parliamentary Conservation Caucus.
Wildlife Centre: PASA (Pan African Sanctuary Alliance), GFAS (Global Federation of Animal Sanctuaries), Born Free Foundation through the PAW (People & Wildlife) scheme. Responsible Tourism Award winner.
Pursued Sustainable Development Goals
Lilongwe Wildlife Trust offers volunteer opportunities in
The main focus of Lilongwe Wildlife Trust is on
NPO Status
Yes, registered non-profit organisation
Foundation Year
2007
Contact Person
Kate Moore