Repzootic Animal Center
Repzootic Animal Experience and Education center is a non profit organisation that houses a lot of exotic animals in Hungary to educate people about them.
Organisation
Repzootic is a part of the Belgian organisation VZW Pet-Events. A non profit organisation to educate people about wildlife and about owning an (exotic) pet. Repzootic is an animal education and experience center, located in Erdosmecske, Hungary.

Location
Nature, nature and more nature in the amazing country names Hungary where Repzootic is located. At a 30 min drive of Pécs, in the South of Hungary, you can find a small but very pretty village names Erdosmecske. Surrounded by forrest you can find a lot of endemic species out there like deer, foxes and jackals.
Our animals
In Repzootic we house a lot of exotic animals. You can think about foxes, wolfdogs, porcupines, sugar gliders, a lot of reptiles, fishes, birds,...
All these animals are born in captivity and most of them are saved from people who didn't know how to care for them.
Our goal
At Repzootic we want to show people the beauty of misunderstood animals and we want to educate them to be good owners of (exotic) pets.
We also breed some endangered species of animals and endangered breeds of (Hungarian) pets.
Staying at Repzootic
At the site of the center, you can find our nice Hungarian guest house with a kitchen, bathroom and more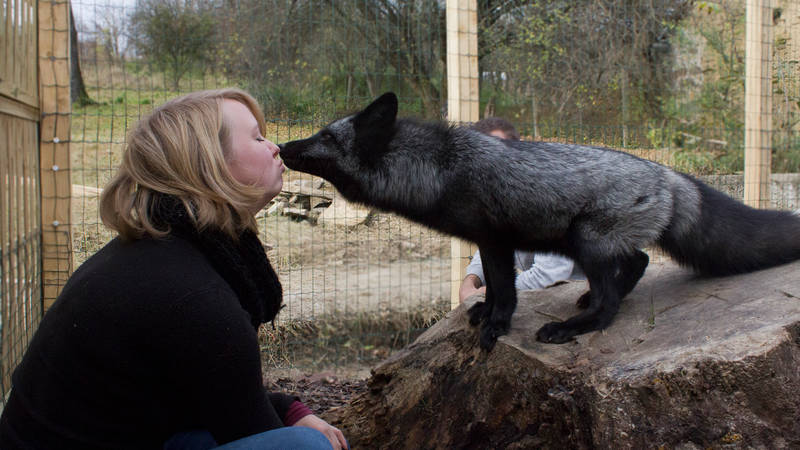 We want to show people that every single animal has it own special adaptions to survive in our world. That no animal is dangerous for us or mean to us.

We educate people about being responsible for the (exotic) pets they buy, about their needs and costs.
We help animals that can't stay at their location anymore becouse various reasons.
Pursued Sustainable Development Goals
Repzootic Animal Center offers volunteer opportunities in
The main focus of Repzootic Animal Center is on
NPO Status
Yes, registered non-profit organisation
Foundation Year
2015
Contact Person
Sharon Oplinus