SHRESTHA
SHRESTHA strives to improve the lives and life-chances of orphans, slum and street children in Jaipur, north-west India.
Shrestha is dedicated to helping impoverished children lead healthy, fulfilling lives and reach their full potential into adulthood – and you can help.
We work with children and their families living in an established slum area on the outskirts of Jaipur, in the desert state of Rajasthan. We provide formal and informal education, vocational training and support with nutrition and health. Shrestha is registered under the Rajasthan Society Registration Act 1958.
In this slum area, the families are from different states, including Rajasthan, Uttar Pradesh and West Bengal. They live in houses made with mud or in less substantial tent-style homes. Families tend to be fairly large, with typically five or six children, so there'll be an average of about eight people in each household, sharing one single room.
People in the slum area do not have a fixed job. Instead, they'll do garbage collection, shoe polishing, begging and lots of similar work to try to generate an income. They generally do not earn enough money to fulfil their daily needs. Often, parents are not able to provide food and clothing for their children or even medicine when children fall ill.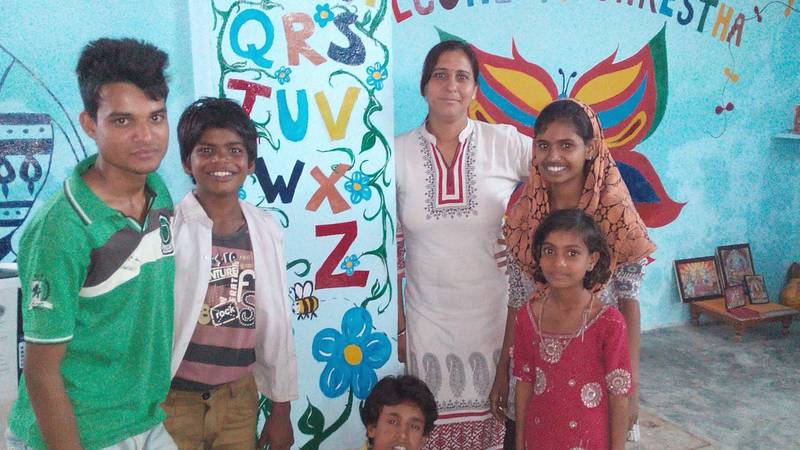 Shrestha works to break the cycle of poverty that diminishes these children's life chances. Without a good education, their economic prospects will be as limited as those of their parents, sentencing them and their future children to a similar life of hardship. Through building relationships with the parents over the past few years, Shrestha has gained their trust and support, which is critical to ensuring that the children continue to attend school for as long as possible.

Pursued Sustainable Development Goals
SHRESTHA offers volunteer opportunities in
The main focus of SHRESTHA is on
NPO Status
Yes, registered non-profit organisation
Foundation Year
2010
Contact Person
Nitesh Paliwal