Take on Nepal
Take on Nepal is looking for volunteers to live and work in villages in the Himalayas. You'll be teaching children in local schools and sharing their hopes and dreams.
Do you want to make a difference? Do you want to be able to look back years from now and know that your actions improved the lives of children and women a world away?
Nepal is one of the poorest nations on Earth. Life in the many villages that dot the Lower Himalayas is lived as it was hundreds of years ago.Families are raised in huts that house livestock as well as children, young women die in childbirth far more often than they should, and
education and opportunities for the young are limited.

Take on Nepal is working to change all that.

We take groups of volunteers to Nepal where they work with the villagers and share in their lives. Our most recent group had a fantastic experience, and made a real difference to the lives of the young people they met.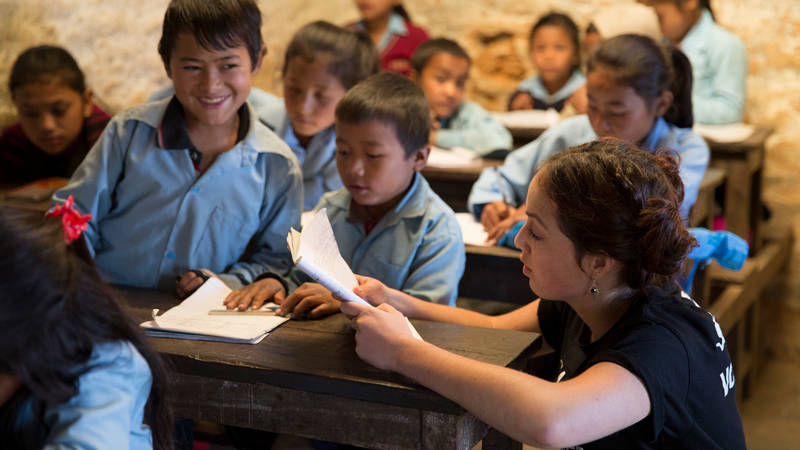 As a direct result of volunteers teaching at the village school, the school attendance rate has increased, with girls are going to school.
Young village women are being trained and employed through Take on Nepal to become future guides and porters, this results in girls valuing their education and making the decision not to marry at a very young age.
The more educated the young girls are the less likely it is that they will be trafficked to India or the Middle East, another issue in Nepal.
Pursued Sustainable Development Goals
Take on Nepal offers volunteer opportunities in
The main focus of Take on Nepal is on
Foundation Year
2011
Contact Person
Susan Devitt