TMC Foundation
Teenage Mothers and Child Support Foundation (TMC) deploys comprehensive strategies to raise the profiles and the visibility of teenage mothers.
Vision:
Sustaining a respectable status of Teenagers in the society.

Our Mission
TMC works with the teenage mothers by Promoting a positive lifestyle of the marginalized girl child to be able to live a meaningful life."


JUSTIFICATION OF WHAT DRIVES US.

For the past years dating as early as 2010, Uganda has had the highest rates of teenage pregnancy in sub- Saharan Africa at over 25% despite the numerous laws put in place criminalizing defilement, gender discrimination and other forms of child violence.
The Uganda National Adolescents Health Policy defines adolescents as people between the ages of 10 and 19. This is broadly seen as the active age when society would expect the girl child of today to be pursuing their studies prior to participating in the development of our country. We have often discussed issues affecting women concentrating on gender discrimination, domestic violence , poverty, ownership of land and poverty seldom do we talk about this vice of teenage pregnancy which is certainly a ticking time bomb consuming society right from the grass root.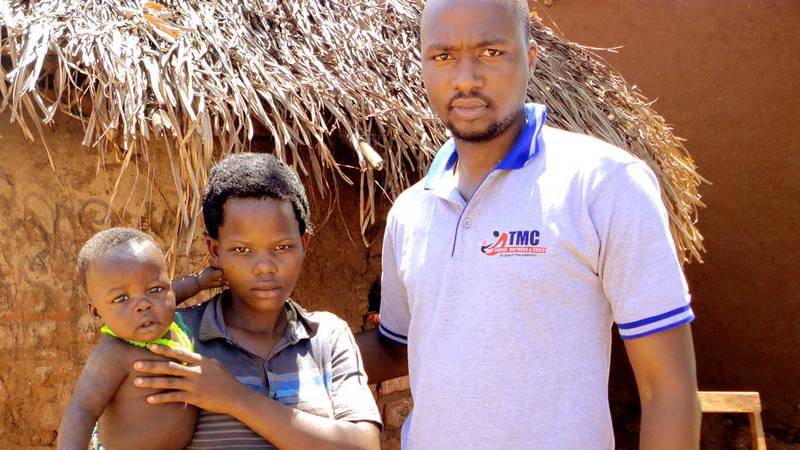 Actualization of the rights of teenage mothers in Uganda
Protect teenage mother's rights at risk in Uganda.
build the capacity of teenage mothers and other Support structures for the realization of the rights of teenage mothers.
Equip teenage mothers with practical life skills to increase their incomes to meet their needs.

Pursued Sustainable Development Goals
TMC Foundation offers volunteer opportunities in
The main focus of TMC Foundation is on
NPO Status
Yes, registered non-profit organisation
Foundation Year
2012
Contact Person
Nancy Nabubwaya