Varsana Eco Aldea Yoga Village
Our eco yoga farm is a place to disconnect from your daily routine and connect with nature. It is set in the beautiful mountains of Cundinamarca, 1 hour from Bogota.
Our ancestors were characterized by understanding and living in harmony with nature. With the passage of time this understanding and way of living have been gradually vanishing. Here at Varsana we live in a manner of co-existing with nature in a positive way. We do this through living, promoting and educating others on the concepts of: Animal Protection (vegetarianism), Well Being (nutrition & yoga) and Environmental Rights (eco recycling, organic farming & seed protection). 
As an eco village located near the metropolis capital of Bogota, our main goal is to serve as a center and source of ancestral wisdom in order to educate and inform our visitors, including but not limited to, the people of Colombia, in how to live a more conscious way of life. The goal is that by demonstrating the simplicity, effectiveness and most importantly the wonderful results of applying such concepts within a community, visitors will develop an awareness of the issues facing Colombia and the world today. From sharing this experience we hope that visitors may take a piece of Varsana with them in their hearts as they return home, rejuvenated and inspired as they return to face the challenges life brings.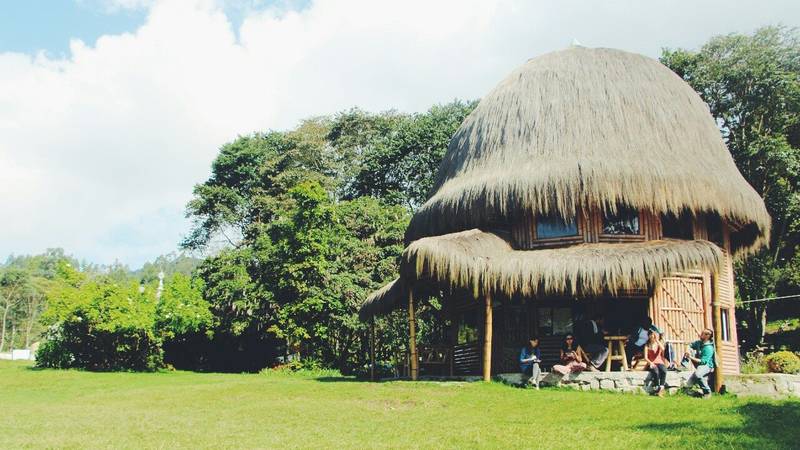 Varsana has a social impact by providing the knowledge needed for one to start, develop and thrive living consciously, harmonious with nature and a constructive, supportive environment. Mahatma Gandhi once encouraged us that "you must be the change you wish to see in the world." This is how social change begins, with us, with you, with one. Just as a tree develops beautiful leaves, and fruits and deep roots, that all come from one seed. Of the tree that is conscious living, Varsana is the seed.
Pursued Sustainable Development Goals
Varsana Eco Aldea Yoga Village offers volunteer opportunities in
The main focus of Varsana Eco Aldea Yoga Village is on
NPO Status
Yes, registered non-profit organisation
Foundation Year
1983
Contact Person
Premi Devi Dasi