Dolphin Conservation

In water monitoring and community conservation in Northern Croatia.
Conservation and research volunteers are needed right now to help protect the last resident Bottlenose Dolphins in the north-eastern Adriatic Sea. By working closely with marine biologists, volunteers become "citizen scientists" directly involved with dolphin monitoring. Monitoring the number of dolphins remaining in this area will let people learn more about the plight of the dolphins. The important scientific data that you help collect will mean research teams can do more to protect these pods. Without this baseline information scientist will not know what changes to make - or even where to start. This will be a learning experience for everyone! Our mornings will be spent learning about data collection and dolphin identification and our afternoon have us out in the field - which in this case is the sea! Bottlenose Dolphins are at risk due to an increase in human activities. The global population trend of Bottlenose Dolphins is not completely understood, but the Mediterranean subpopulation is vulnerable and continues to decrease according to the IUCN red list of threatened species. Studies are showing that the subpopulation's numbers in the Adriatic Sea have declined by more than fifty percent in the last five decades! This huge reduction in the dolphin population was caused in large part by planned killings that took place in the second half of the nineteenth century, when dolphins were perceived as pests. But further declines are a direct result of increased pressure from people, including fishing (over-fishing and accidental trappings in nets as bi-catch), loss of habitat quality, water pollution (plastics and heavy metals in the water) and rising underwater sound. Many of these problems will be observed directly by volunteers when collecting data about the dolphins in the research area.

Suitable for
Couples
Singles
Families
Groups
Program Requirements
Minimum Age
18 years
Language Skills
You need to speak English (basic level)
Time Commitment
Your helping hand will be required on Monday, Tuesday, Wednesday, Thursday, Friday and Saturday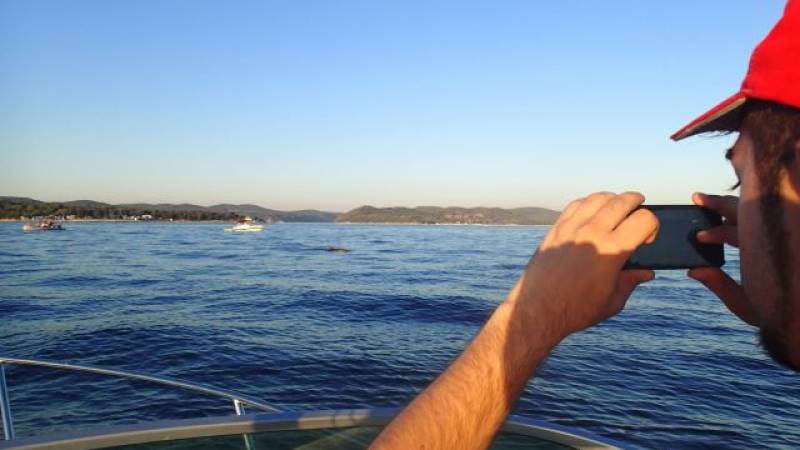 Free-time activities
You are living right on the sea side, during your time off you can take part in any activities in this small town-- swimming, snorkelling or even visiting a dinosaur park!
Water Sports
Swimming
Diving/Snorkling
Hiking
Museum/Opera
Sports