Elephant Conservation & Environmental Restoration

Join our exciting Elephant conservation and environmental projects in South Africa!
About the Program
You will have the opportunity to make a real and tangible difference to sustainable conservation projects. Not only will you work hands on with meaningful local conservation projects but you will also participate in educating the wider community about conservation and nature – as well as learning a great deal yourself!
Much of Africa's elephant population resides in restricted areas or in semi-captive situations. You can help provide a safe haven for rescued elephants by assisting with the upkeep of a local sanctuary and contribute to on-going behavioural research.
South Africa is home to diverse and beautiful habitats ranging from expansive wetlands to lush indigenous forests and stunning coastal areas. Help us to protect and restore these habitats whilst working in some of the world's most beautiful areas
You will be exposed to all aspects of conservation. You will assist with a variety of conservation projects, including assisting at an Elephant Sanctuary; working on environmental restoration projects; assisting with a recycling exchange incentive scheme for children; experiencing one of South Africa's most famous National Parks (4 week placements only); and educating the community about conservation and nature.
Comfort level - Comfortable
You will have access to all amenities including running water, electricity. Most bankcards work at local banks (VISA, MasterCard, AMEX) and you will have access to the Internet. You will also find that you can purchase almost anything at local shops.
Recommended for those who enjoy having access to restaurants and shops as well as daily communication with friends and family at home.
Location
We have some of the most picturesque beaches, lagoons and forests that South Africa has to offer 

You will be part of a very close-knit community that will welcome you to the growing volunteer family 

Our community is much safer than some of the larger townships in bigger cities, with many friendly locals who know and care about the EDGE of AFRICA volunteers 

Knysna town is full of restaurants and coffee shops, as well as a small waterfront with great shops 

The area offers every activity you can think of, from beautiful hikes, boat trips, animal experiences and for the more adventurous, is close to the highest bridge bungee jump in the world! 

Knysna is only a 4 hour's drive to Addo National Park; home to the highest concentration of Wild Elephants in the world (we visit Addo approximately once a month and you can join us!) 

You can fly into Cape Town, and spend a few days exploring the city before hopping on the Bus and coming to Knysna, seeing more of the Western Cape on your way (this is FREE for all Knysna Volunteers!). 

You can combine any of our Knysna initiatives and have a full, unique volunteering experience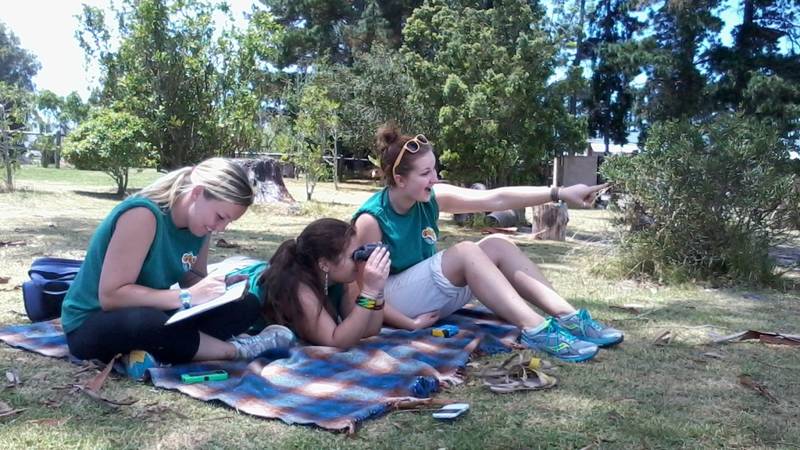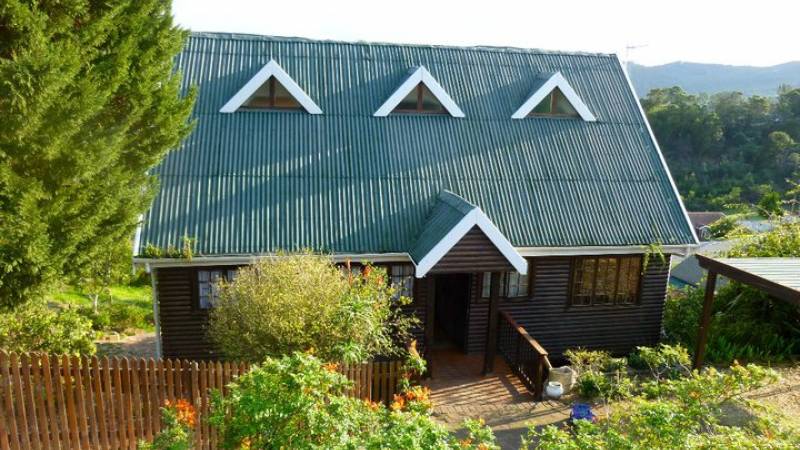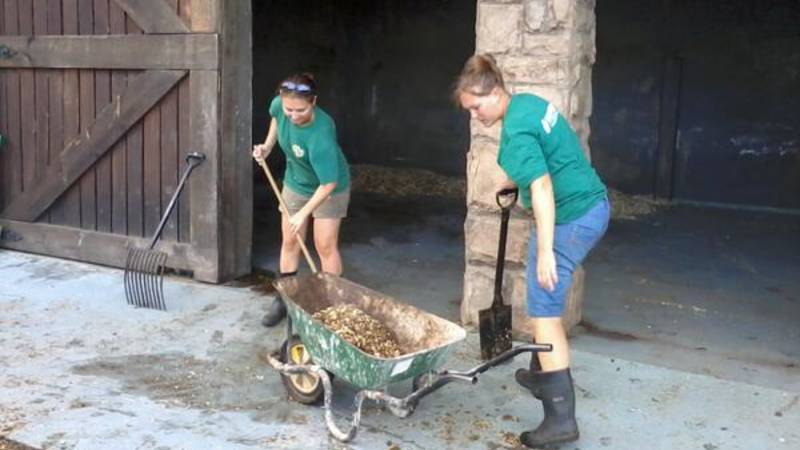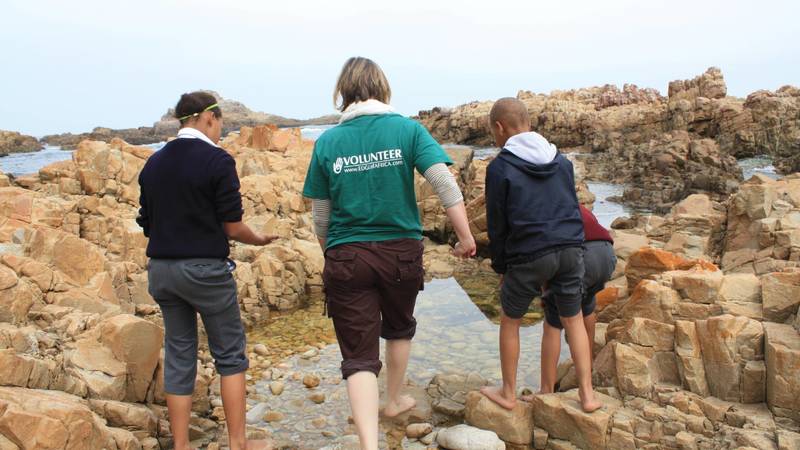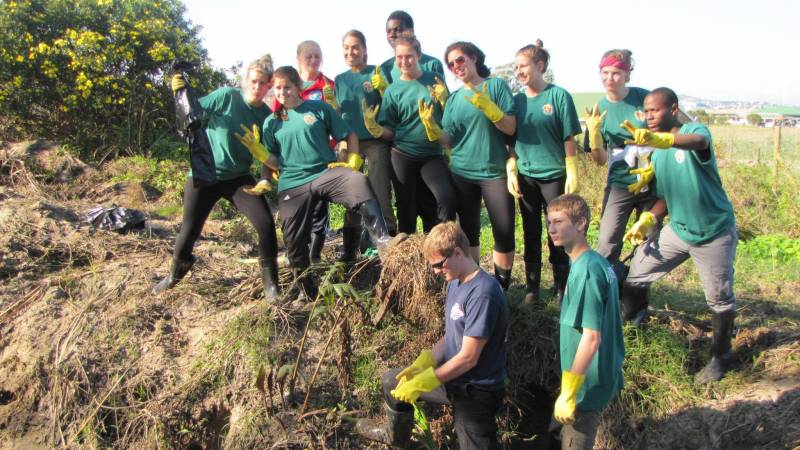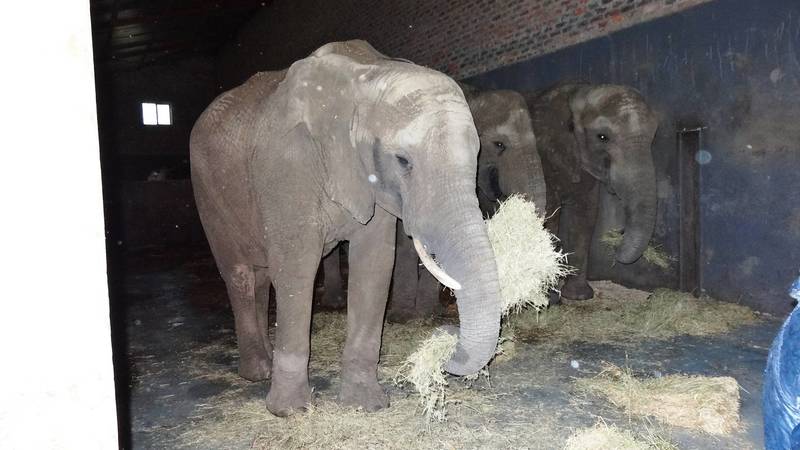 Suitable for
Singles
Couples
Families
Groups
Typical day
This schedule may vary because of your time of arrival and time of year, but a typical week would look like this: 
Saturday Arrival & Orientation 

Sunday Time off to recover from jet lag and explore the area 

Monday Orientation & Training/Conservation Workshop 

Tuesday Elephant Sanctuary 

Wednesday Environmental Restoration /Recycling Swop Shop 

Thursday Elephant Sanctuary 

Friday Environmental Restoration 

Saturday Optional Excursion

Program Requirements
Minimum Age
In order to join the program you need to be at least 18 years old on the program start date. There might be exemptions if you can provide the permission of your legal guardian(s).
Language Skills
You need to speak English (basic level)
Health Declaration
required
Criminal Background Check
required
Nationality Restrictions
No restrictions. Helping hands from all over the world are welcome.
Other Skills
Specific qualifications are not required,
although this Initiative would definitely be of
interest to and benefit those studying or
working in the field of conservation.
Volunteers need to have a passion for
conservation and nature and a love for working
with the community. Volunteers need to be
hard working, mature, motivated and able to
show initiative. Good health and physical
fitness are also required. Volunteers also need
to be confident with speaking English.
Time Commitment
Your helping hand will be required on Monday, Tuesday, Wednesday, Thursday and Friday from 07:00 - 16:30
Free-time activities
When you arrive in Knysna, EDGE of AFRICA has some great opportunities lined up for your stay including: visits to various food and craft markets; Whale & Dolphin boat trips; shark cage diving; wildlife sanctuaries including getting close to various cat, elephant and monkey species; highest bungee jump in the world; canoeing, hiking and climbing; and visits to numerous breath-taking beaches and beautiful rivers.
Swimming
Diving/Snorkling
Safari/Zoo
Hiking
Museum/Opera
Riding