Orangutan and Wildlife Rescue Center

Many of Indonesia's injured and illegally traded wildlife find a safe haven at this rescue center. Help aid heir rehabilitation and spend time teaching basic English
The Wildlife Rescue Center in Jogjakarta provides a safe haven for an array of 'at risk' animals from the rainforests of Borneo. The center is dedicated to rescuing, and where possible, rehabilitating wild animals so that they may one day return to their natural habitats. Some of the animals being housed at the center include orangutans, Siamang gibbons, crocodiles, raptors including the Javan eagle, and many other bird species. All of these special animals share similar devastating stories. The Wildlife Center seeks to provide them with a safe space to recover. The center is also famous for rehabilitating and releasing injured eagles, including the endangered Javan Eagle. 
Volunteers at the center will help with a variety of different tasks to do with animal conservation and rehabilitation, including the cleaning of animal enclosures and preparing food and enrichment for the animals. Volunteers will also assist in holding informal English lessons to advance the villagers' and children's English and environmental awareness.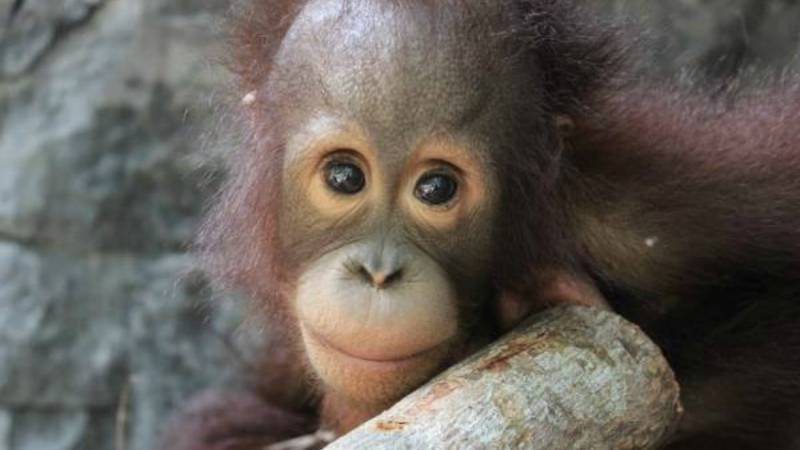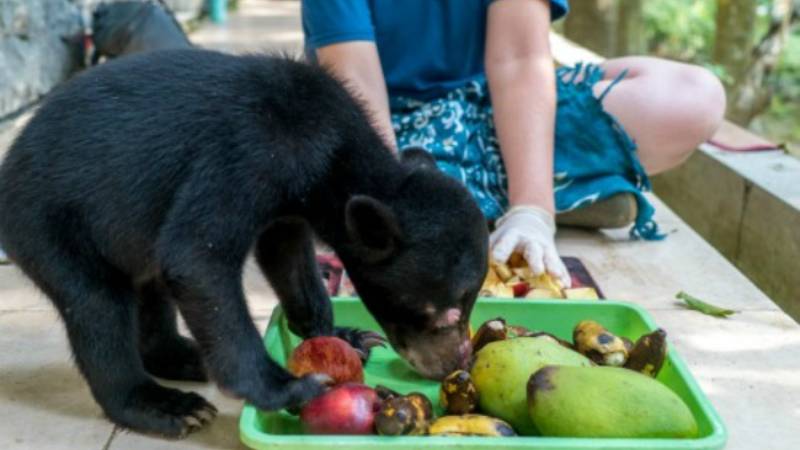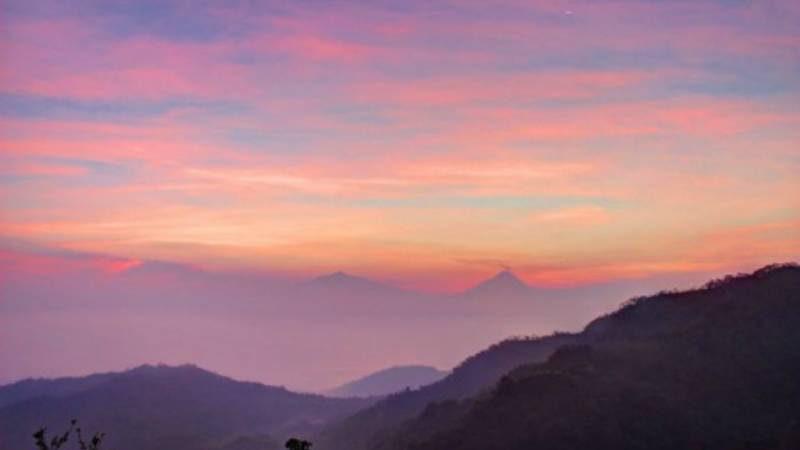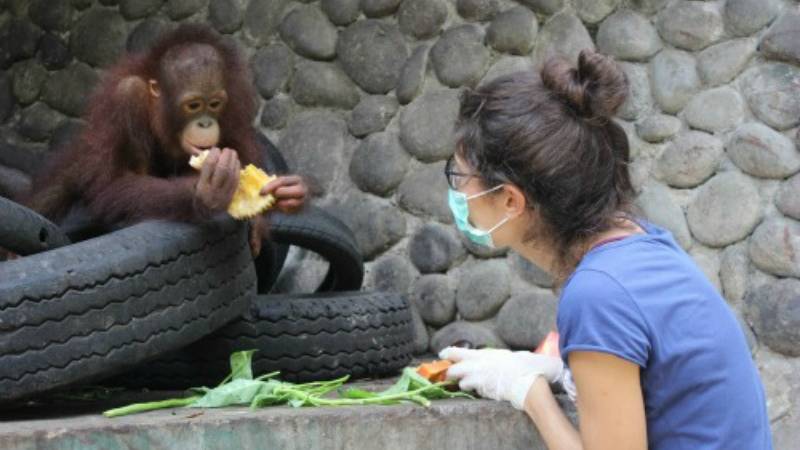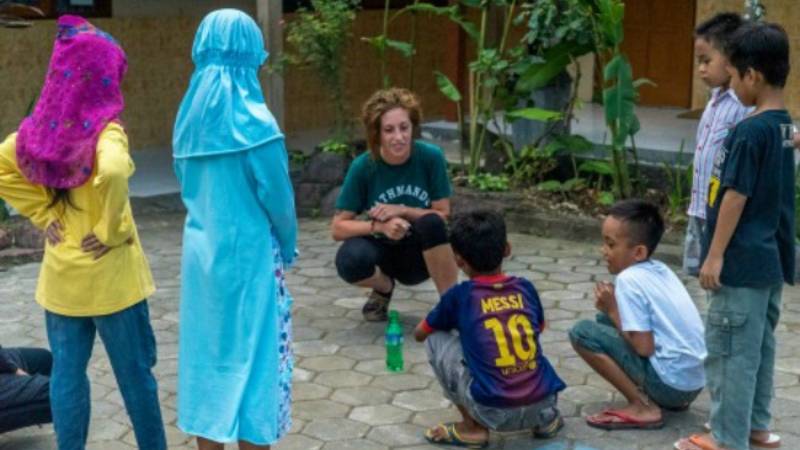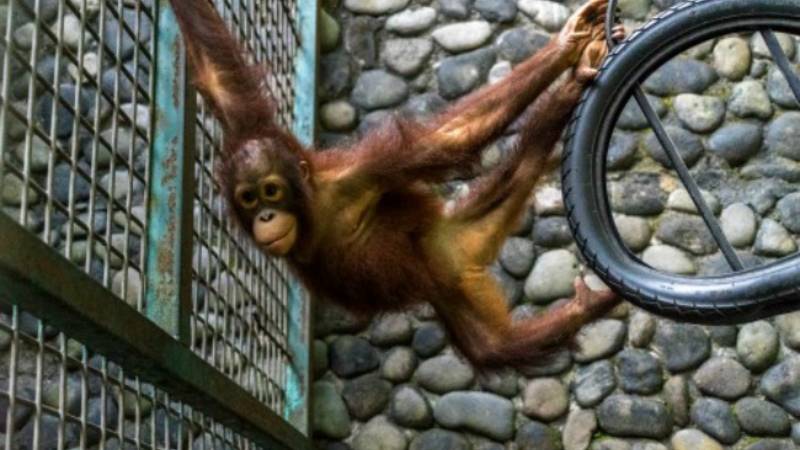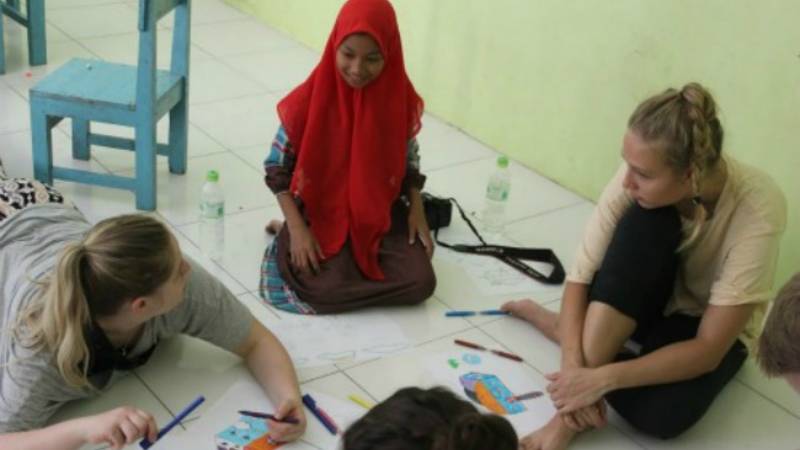 Suitable for
Typical day
Volunteer tasks may include:
Shadowing an Animal Keeper: Working with a different keeper and group of animals each day in order to experience the full spectrum of wildlife at the center. You will participate in cage cleaning, feeding, food preparation, and maintenance and cage enrichment. You may also get to spend a morning with the center's vet, observing and learning about the animals.
Building cages: Building sturdy and spacious cages is essential for the animals' well-being. Thus whenever needed, volunteers will be assisting the animal keepers to build cages for the animals. 

Conservation English Club (for kids): Every Wednesday you will go into the village to teach an informal 90 minute 'Conservation English' class for the local school children – using environmental topics to improve their English vocabulary and raise awareness.
Program Requirements
Minimum Age
In order to join the program you need to be at least 18 years old on the program start date. There might be exemptions if you can provide the permission of your legal guardian(s).
Language Skills
You need to speak English (basic level)
Nationality Restrictions
No restrictions. Helping hands from all over the world are welcome.
Other Skills
Willingness to work hard and get your hands dirty
Interest in wildlife conservation
Open mindedness

Time Commitment
Your helping hand will be required on Monday, Tuesday, Wednesday, Thursday and Friday
Free-time activities
Visit the bustling capital of Jakarta, shop with the best bargains in the world in Bandung, swim in the Amazon-like waterfalls in Baturadden, and trek the rolling hills of Dieng Plateau