Teaching & Childcare

Education holds the key to expanded opportunity and reducing poverty. Join us to provide educational opportunities for all.
We will provide you with personal development and an in-depth experience of another country. You are advised to come prepared, show initiative, and be self-motivated. You will be helping in the following two areas:
Teaching Assistant:
Assisting teachers during their activities with the children.
Helping the children with class activities.
Teaching Basic English vocabulary.
Taking care of the children during playtime
Helping serve food and drinks during break times.
Helping out in the kitchen.
Helping with other activities such as maintaining the garden, painting, and preparing teaching material
Child Support Care Assisting:
You will support the staff by engaging the children in educational and recreational activities. Volunteers are encouraged to gear their activities towards education and using English as well as helping the children with homework and any other fun and useful activities.
Teaching English and helping with school homework.
Engaging with the children and being a role model.
Leading recreational activities.
Assisting with the upkeep of the home and any other help required.
Suitable for
Typical day
Hours & Roster
30 hours a week. Hours vary from 5-6 hours per day Monday-Friday. You will be free over the weekends.
Minimum stay length is 1- 12 weeks
Project placement is at preschools and Child Support Centre in Sakubva Township  15km from Mutare the main City.You will travel public transport to the project place.
Program Requirements
Minimum Age
18 years
Language Skills
You need to speak English (basic level)
Health Declaration
required
Education Requirements
English and Maths at University level
Other Skills
Fllexibility and adaptability
Good communication skill
Time Commitment
Your helping hand will be required on Monday, Tuesday, Wednesday, Thursday and Friday from 08:30 - 15:00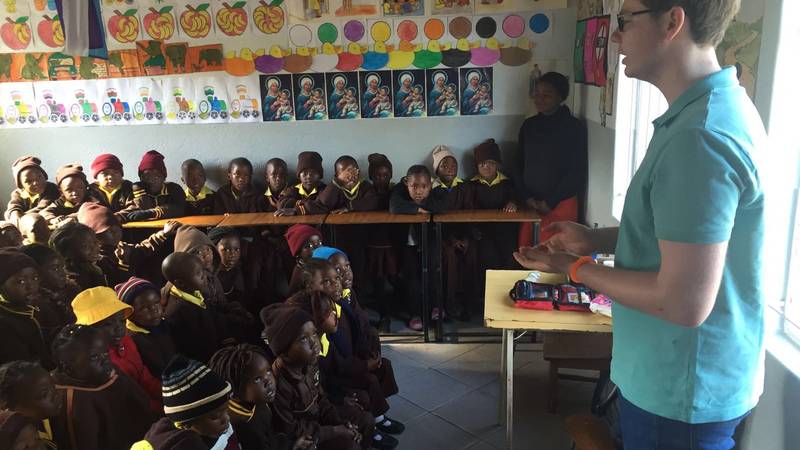 Free-time activities
You will work with a team of likeminded professionals including tour guides and community mobilizers and staff. You will go to language and cultural training as part of your induction and orientation.
Safari Bookings: Volunteers who want to go on safari during their stay in Zimbabwe will receive a decent discount through our affiliation partner

Climbing
Safari/Zoo
Hiking
Museum/Opera
Sports