We are a volunteer travel organisation, dedicated to improving lives in Africa and the UK. Volunteer at our partner projects and create change.
How it all began
African Adventures was started by our UK Development Manager, Dan Mew, in 2009. Dan had a vision of a company that would provide consistent, long-term support to communities in Africa. He wanted to help give children the chance of a better future through more accessible education. Gradually, his vision became a reality. African Adventures now employs over 35 staff across four countries and delivers volunteer support and financial assistance to many projects.

What we do
African Adventures provides humanitarian and financial support to a number of educational projects and schools with which we are partnered in Africa. All projects were set up by, and are run by, local people and do not rely on us to survive; only for developmental support. We recruit volunteers to travel with us and further this development through teaching assistance and vital building work. Crucial to us is the fact that we are guided by the project staff on how we can best support them and that we do everything in partnership and consultation with community leaders. Our trips not only greatly benefit the projects but the volunteers as well – our trips provide a learning experience like no other. We really care about making a difference at our partner projects and we really care about responsible volunteering.
We make no grand claims that we are going to change the world but we absolutely do believe in doing our bit. We are all about doing things the right way, which is why we work according to our Community Development Pledge. Our hope is that our trips will educate people in a way that other experiences can't; we are encouraging people to open their minds, learn about other cultures and take responsibility for making small changes that may lead to something greater. We don't want to make sensational claims but we do want people to see the beauty of Africa and understand that the experiences during our volunteering programmes really can transform views and lives.
Where we work

Kenya: African Adventures started working in Kenya in 2009. A great deal has been achieved in the communities we support but there is still so much to do. 
Ghana: African Adventures started working in Ghana in 2013, after a need for support was identified. The schools we work with do not receive enough government funding to allow them to maintain their facilities, so this is where we focus our support. 
Zanzibar: African Adventures started working in Zanzibar in 2014, when the educational issues in this area came to our attention. The Island is densely populated, leading to extreme overcrowding in schools to such an extent that access to an education is halved, with many children only able to attend school for half a day. In a similar situation to Ghana, the schools we work with do not receive enough government funding to maintain and enhance their facilities, which is where we can help.
Who we are
Our staff members have a great deal of experience when it comes to travelling, working and volunteering in Africa. Perhaps more importantly, they have a real passion to improve lives in both Africa and the UK through our work. We are always on hand should you need any support or guidance so please don't hesitate to get in touch.
Our in-country staff are Ghanaian, Kenyan and Zanzibari – they live and work in the communities you will visit and know the areas we work in better than we do, which means you always benefit from local knowledge and experience. When you decide to travel with us, please be assured that you are in very good hands!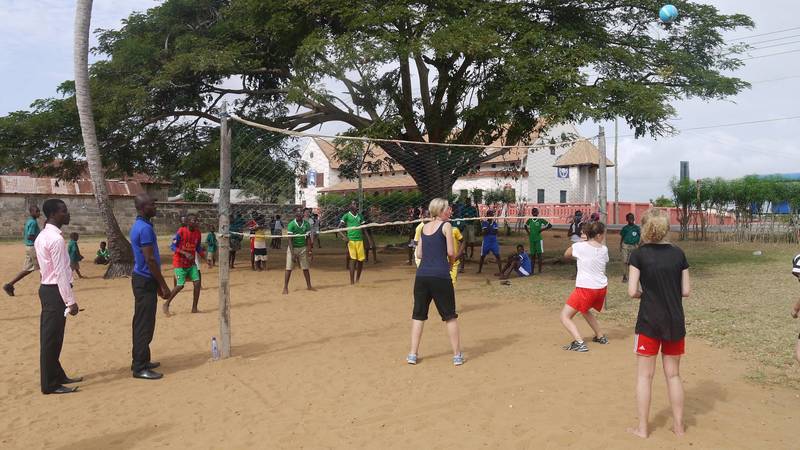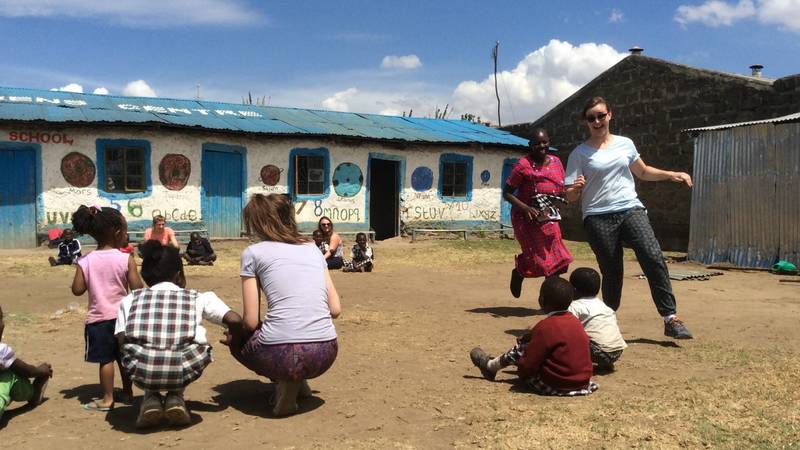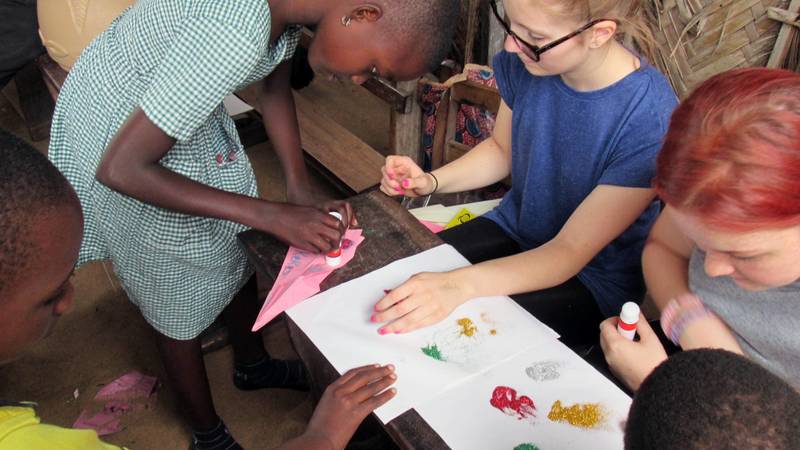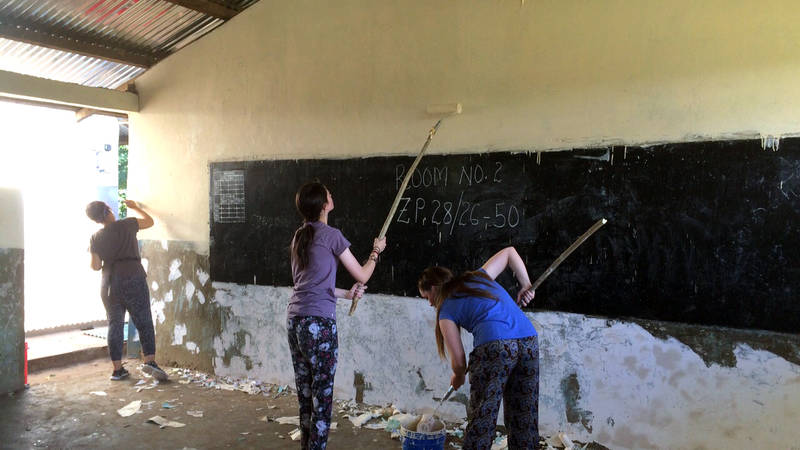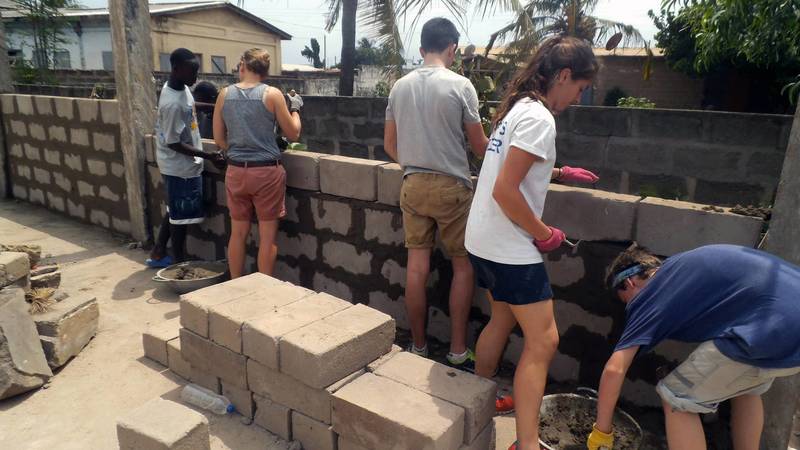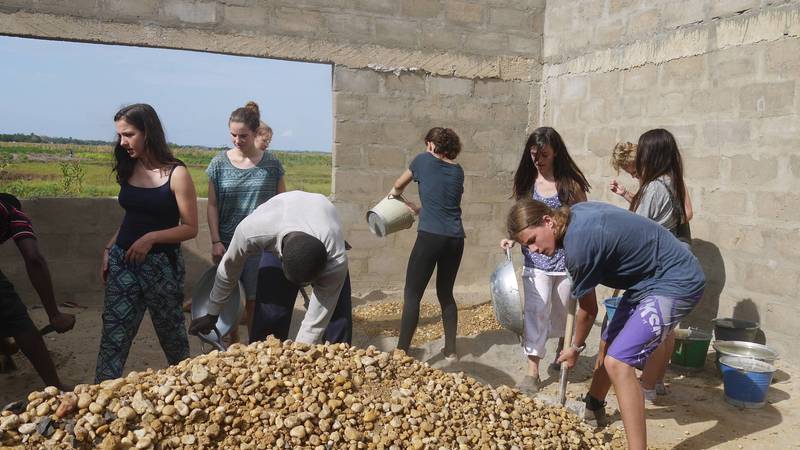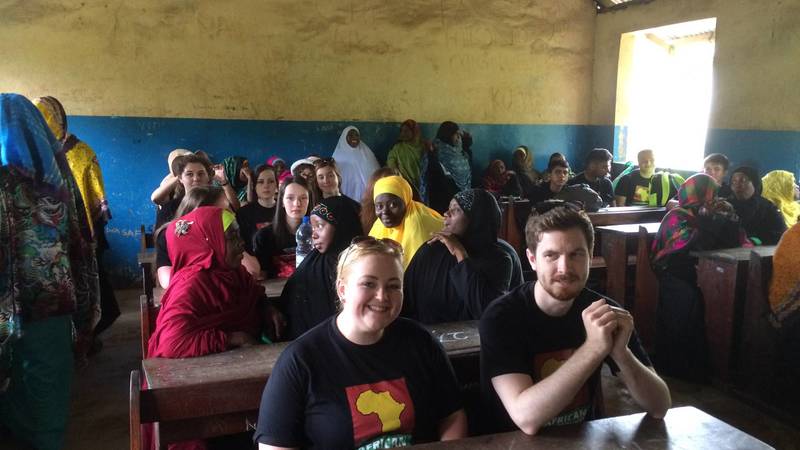 Through our work, a profound impact has been made on many of the lives of the 20,000 children at our partner projects in Africa and, indeed, the 3,800 volunteers who have travelled with us to date.

Since African Adventures' inception in 2009, we have recruited nearly 4,000 volunteers, made up of students, charity and trust members, and individual travellers. In this time since the organisation began, we have raised nearly £240,000 for our partner projects in Africa (as at October 2016). Our work would not be possible without the support of every one of our incredible volunteers.
Our teaching volunteers help children develop their use of the English language, which is an extremely important skill for the children to practise because a good grasp of the English language is likely to help them in being accepted to university and, subsequently, getting a job.
Building volunteers also play an important role in developing our partner projects' facilities, ensuring that every child has access to a suitable learning environment.
We at African Adventures are proud that our work supports more children receiving an education. We work to improve and deliver vital resources which help our partner schools develop. This has a resulting positive impact on the local community, with more children in schools and subsequently giving back to the local area. It is important to point out that the benefits are not only felt by our partner schools, but also by the volunteers themselves. Our trips are life-changing and provide a new perspective on the world.
Pursued Sustainable Development Goals
African Adventures offers volunteer opportunities in
The main focus of African Adventures is on
Foundation Year
2009
Contact Person
Steph Dulieu