Project Details
Our mission is to preserve and protect the most important place for the conservation of biodiversity in Chile: the San Juan de Piche Natural Sanctuary
The Foundation Robles de Cantillana was born from the need to give a professional management in conservation to one of the most valuable native forests in central Chile: the sanctuary of San Juan de Piche, only 160 km south-west from downtown Santiago. 15 years ago the family of Monica Correa bought this land in order to protect it and conserve the beauty of the nature and animals found there. The family's mission to preserve this place has not been easy and multiple threats arose along the way: from mining claims wanting to exploit the land, to wildfires, to illegal livestock and last but not least to climate change. Understanding how complex it is to face all these threats together, the Foundation takes the strategic role of continuing and improving conservation work done in the world to date and furthermore seeks to be a leader in sustainable conservation in Chile and in the world.

Our mission is to conserve and sustainably manage this sanctuary, promoting scientific research, environmental education and respect for nature. All this made possible through the democratization of the park and the construction of educational and scientific spaces inside the sanctuary.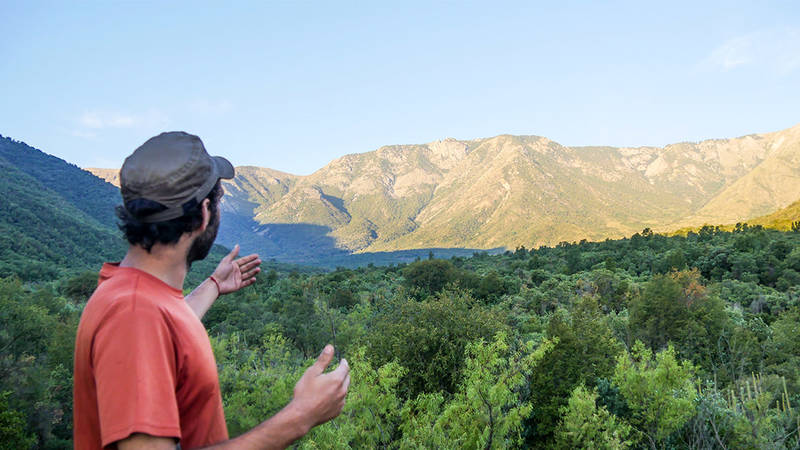 The main focus of the project is on
NPO Status
Yes, registered non-profit organisation
Foundation Year
2015
Contact Person
Spoken Languages
Social Impact
Our main activities include:
- Conserving and protecting this natural reserve against any outside threats.
- Create a school park for the environmental education of children & adults.
- Build a scientific center for rangers and scientists to conduct research.
- Democratizing the park and open it up to visitors.
- Manage the local production of honey & the plant nursery.

Pursued Sustainable Development Goals